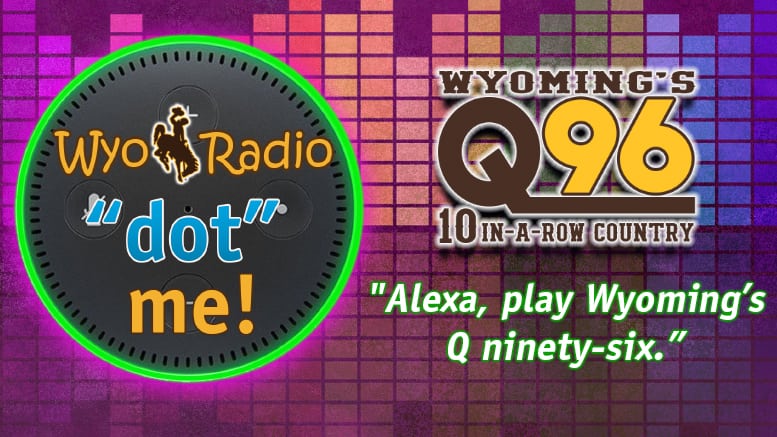 WyoRadio and Wyoming's Q96 are giving you a chance to win an Echo Dot at the Sweetwater County Fair!
All you have to do is stop by the WyoRadio booth each day of the fair between 4:00 pm and 7:00 pm and register for your chance to win (must be at least 18 years of age). After you register we'll give you one of our "WyoRadio 'dot' me!" stickers to wear while you're at the fair. That night, Michael & JJ of the Q96 Morning Show will walk the fair grounds looking for participants wearing the "WyoRadio 'dot' me!" stickers. If they happen to spot you wearing your sticker you could win an Echo Dot courtesy of WyoRadio! It's that easy.
See you at Wyoming's Big Show!