Sweetwater County may have some extra competition in the High School Blood Drive Challenge this year.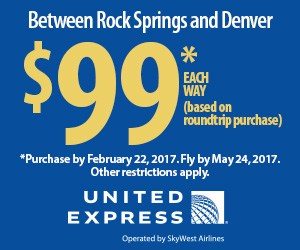 While the event puts rival schools and their communities against each other in the pursuit to donate the most blood and win the local trophy, the county as a whole is working to bring home the Commissioners Cup once again.
The High School Blood Drive is a statewide event which kicks off with Sweetwater County. Each week through the second week of March staff from united Blood Services travel to new communities for their own rival challenge.
It all works up to the big finale at state basketball when the school that has donated the most blood is awarded the Commissioners Cup.
Sandy Thomas with United Blood Services says Sweetwater County has taken home the big prize all but the first year when Gillette won.
"This year, I really feel like other schools are really getting on board and getting more active, and they're really tired of listening to Rock Springs and Green River winning," said Thomas. "So, we'll see what happens. I have full faith. I think that Sweetwater County is just strong and they're one of a kind, and I don't think that they're going to allow that to happen."
Last year a total of 626 pints of blood was donated in Sweetwater County. Green River donated 324 pints, and Rock Springs donated 312 pints.
Statewide, the High School Blood Drive Challenge yielded about 1300 pints of blood, which can save up to 4000 lives.
"We never know when it might be us or someone we love that needs the blood. And really, just don't' wait until it's someone you know. If you're well and healthy, the average adult has eight to elven pints of blood. To give up one pint, that one pint could save up to seven babies or three adults," said Thomas.
Rock Springs holds the community donation day on Monday at Bunning Freight Station, and Green River's community day is Tuesday at the Green River Recreation Center.
Appointments are encouraged and can be made online at bloodhero.com or by calling the student council at either of the High Schools, or by calling 1-800-456-7057. Walk-ins are welcome.