The High School Blood Drive Challenge kicks off in Sweetwater County on Monday.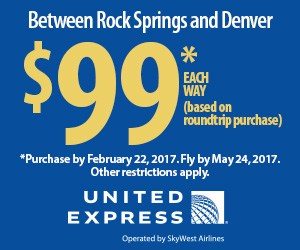 Rock Springs and Green River High Schools and community members will go head-to-head as they compete to donate the most blood while saving lives.
Those donating blood can choose which school their donation will count towards. Just say "I bleed green," or "I bleed orange" and you will receive a corresponding t-shirt. T-shirts are encouraged at the Green River vs. Rock Springs basketball games in Green River on Thursday.
Community days are as follows:
Rock Springs: 11 a.m.-6 p.m. at Bunning Freight Station
Green River: 11 a.m.-6 p.m. at Green River Recreation Center
United Blood Services will be at Rock Springs High School on Wednesday and Green River on Thursday in order to collect blood donations from administrators, teachers, and students. If a member of the community was unable to donate during the community day, some exceptions may be made during the school day if possible.
Appointments can be made online at bloodhero.com or by calling the student council at either of the High Schools, or by calling 1-800-456-7057. Walk-ins are welcome.