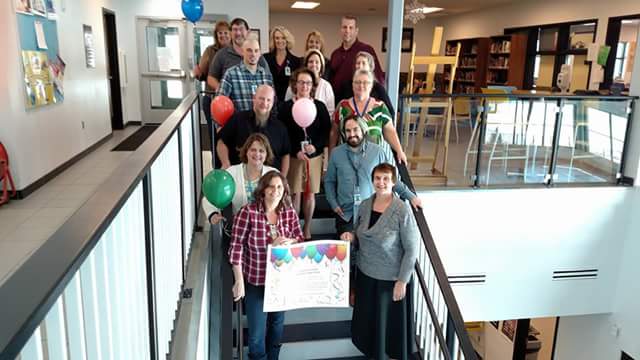 Graduation rates for Sweetwater County School District #1 increased by 3.75% last year.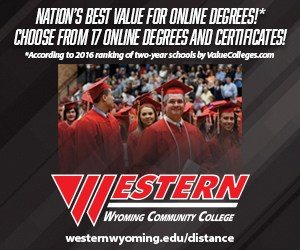 The four-year "on- time" graduation rate for the 2015-16 year increased to 77.06 percent, up from 73.31 percent the year before. The rate is still below the state average, which was 80 percent during the same time period.
Superintendent Kelly McGovern was pleased with the steady growth in the District graduation rate.
"It truly takes all of us to positively impact student achievement and graduation rates, kindergarten through high school. It's important we celebrate the success and steady improvements we have made as a District. We will continue promoting students first and recognizing the amount of time and hard work provided from our teachers and staff to achieve these positive results, said McGovern.
An increase of 1.59 percent was seen at Rock Springs High School graduating 78.82 percent of students.
"I am very proud of the efforts made by our teachers, support staff, secretaries, the administrative team, and most importantly our students at RSHS that resulted in this increase," said Rock Springs High School principal, Darrin Peppard.
A 20.44 percent jump was seen in the graduation rate at Black Butte High School. Last year BBHS graduated 59.46 percent of its students in four years, up from 39.02 percent the previous academic year.
"We have a dedicated staff that works hard to meet the unique, individual needs of each student. Our District and parents are supportive of our approaches to instruction and our efforts to provide an alternative approach to education," said Black Butte High School principal, Mike Maloney.
While Farson-Eden High School had a 9.85 percent decrease from the 2014-2015 academic school year with a graduation rate of 81.82 percent for 2015-2016, this is still above the Wyoming state average of 80.00 percent.
"We have concentrated on our student advocacy and increased our awareness of students who are in danger of dropping out. We will continue to work hard to get back to 100% graduation rate," said Farson-Eden High School principal, Michael Estes.
All grade levels can affect graduation rate by helping students feel welcome at school, know the importance of attendance, and understand the affect education can have on the rest of their lives.
Wanda Maloney, Chief Academic Officer, noted the strengths of the District on the road to continuous school improvement.
"Graduation rate is not only a measure of earning a diploma, but represents a preparedness for the next chapter for our students whether it is college, military, technical training, or the work force," said Maloney.