This year's High School Blood Drive Challenge is a tie-breaking year for Rock Springs and Green River.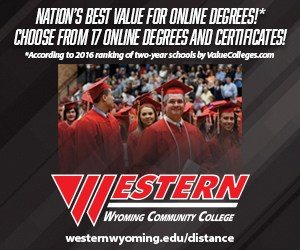 This is the ninth year for the event, and it provides the chance for one school and community to pull ahead in the count.
Rock Springs won the first four years of the event, and Green River has held the title for the last four years.
Results have been tight over the past few years, showing that every donation counts. Last year, Green River won by only 12 pints of blood having donated 324 to Rock Springs' 312. Three years ago, Green River took the win with only three pints of blood more than Rock Springs.
Sandy Thomas with United Blood Services encourages everyone to show support for their local high school and help save lives.
"The demand for blood is constant and the supply is not, and we're always needing help," said Thomas.